Jitter
2.6 ps RMS phase jitter integrated from 10 Hz to 100 kHz. This is measured using a TSC 5120A phase noise analyzer.
8 ps RMS phase jitter integrated from 1 Hz to 100 kHz. This is measured using a TSC 5120A phase noise analyzer.
< 5 ps RMS period jitter (< 15 ps peak-peak) This is measured using a WaveCrest DTS with a sample size of 8000.
Many S/PDIF test and measurement devices are designed for earlier generations of digital gear. Their noise "floors" are too high to allow accurate measurement of the Audiophilleo designs, which required us to develop new test methodologies.
The Symmetricom TSC 5120A phase noise analyzer, normally used to characterize clocks in the communications industry, is one of the few commercially-available devices suitable for the task. It's designed primarily to measure the accuracy of clocks, and can generate phase noise plots from 1 Hz to 100 kHz. These plots essentially show at what frequency, and by how much, a given clock deviates from the ideal.
S/PDIF digital audio signals are a combination of clocks and data, but the TSC 5120A just measures clocks. So, in order to use the 5102A, we added a firmware feature to the Audiophilleo1 that allows it to route the clocks normally used to create S/PDIF, directly to the BNC output connector. This approach uses the exact same hardware path and clocks that generate the SPDIF audio during normal operation.
If you have the right equipment, you can try this yourself by going to SPDIF->Advanced->Test Wave.
Using the 5120A, we gathered data for several common "carrier" frequencies used in digital audio, and calculated phase jitter measurements for offset frequencies ranging from 1 and 10 Hz to 100 kHz away from the nominal carrier frequency. Leading audio recording engineers have come to believe that in addition to the obvious effect of jitter at higher frequency offsets from the carrier, reducing even very low frequency jitter, in the 1 to 10 Hz range, is important for conveying a sense of presence and vitality. Here's a typical phase noise plot for the Audiophilleo1/2. It shows just 3.8 ps RMS phase noise integrated from 1 Hz to 100 kHz taken with a Symmetricom 5120A from a standard production (serial 0029) Audiophilleo1.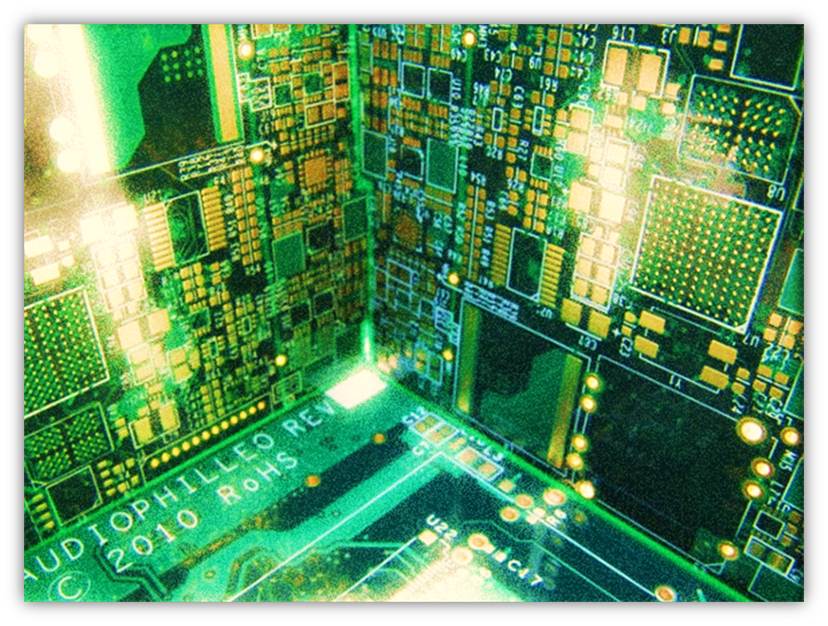 This testing paradigm includes any noise from power supplies, output stage drivers, and the crystal clocks, but because it looks only at the underlying clocking information, it doesn't measure any data-correlated jitter that might be present in the complete S/PDIF (clock plus data) signal. However, initial testing shows that the RMS phase jitter increases less than 1ps with various data patterns.
To get an idea how various levels of jitter influence sound quality, simply enable the JitterSimulator feature on the Audiophilleo1. When set to Level 1, the firmware adds roughly 250 ps RMS period jitter, and around 1300 ps RMS phase jitter integrated from 1 Hz to 100 kHz. These levels are typical for mid-range USB- S/PDIF interfaces, and on a higher-end system, it should be easy to hear their effects.